Happy Landings, Rick!
After a year in Australia, Rick is heading home to England.  During his time with Kim in Goulburn, Rick worked on our lovely new website.  Thank you Rick!
Our last glimpse of Rick, as he entered Departures  ☹️ 🙋‍♀️🙋‍♂️
At the present moment his plane is about to land in Abu Dhabi, (after a 14h 7min flight).  I do hope he managed to get some sleep.
....  / to be continued!
Topic starter
Posted : 09/10/2019 6:36 am
Happy Landings, Rick, what a great experience you have had, and I hope you have many more.  Look forward to seeing you back at our new website which you so graciously created.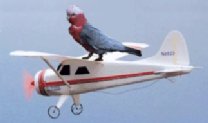 Posted : 09/10/2019 9:39 am
Just about 12 mins from London - if Rick was on the starboard side he might have seen Dover out of the window.
It's still dark there - just checked the Dovercam website.  https://www.skylinewebcams.com/en/webcam/united-kingdom/england/dover/dover-beach-kent.html
Topic starter
Posted : 09/10/2019 4:41 pm
I didn't know Kimmy got a sneaky shot of me walking away.
It was a tough moment for us both. It's a shame you can't really say goodbyes for longer in an airport drop off area!
Thank you for the card and the thread Van!
Posted : 10/10/2019 8:56 pm